I've attended Red Gate's SQL In The City Seattle 2012 and SQL In The City Charlotte 2013. This year, I not only had the privilege of attending SQL In The City in Seattle event, but I was thrilled to be selected to speak at the event! It's a fantastic opportunity to share my passion of SQL Server with others.
The venue this year was McCaw Hall in Seattle Center. It was a fabulous multilevel facility that was a perfect fit for an event of this type. McCaw Hall is not far from the Seattle Monorail and the iconic EMP Museum:
John Theron (President of Red Gate) and Steve Jones (SQL Server MVP) presented the keynote which focused on Database Lifecycle Management, "Ship often, ship safe." You can catch a recording of the keynote here (from the London event).
After the keynote, I caught Steve Jones session on Avoiding A DBA's Worst Days With Monitoring. It was a great session that highlighted the importance of monitoring SQL Server so that you know what's going on so you can quickly respond to sudden issues and anticipate performance slowdowns before they become critical. SQL Monitor v4 was featured and is a fantastic option for monitoring your database servers.
I followed Steve's session with my own, 101 Stupid Mistakes Your Colleagues Make When Setting Up A SQL Server (because, of course, no one that is reading this would ever make any of these mistakes). You can snag the slide deck here if you're interested in checking out the presentation. The presentation went very well, there were great questions and audience participation.
Lunch was a great time to hang out with members of the SQL community and chat with Red Gate product experts.
After lunch, I attended Kevin Boles session on new SQL Server 2014 features (I'm in the middle of a SQL Server 2014 upgrade project, so this was a key session to attend). I also attended Bob Pusateri excellent session Passive Security For Hostile Environments. Bob blogged about the SQL In The City event here.
After that I needed to go check into the apartment that I rented for the week, so I reluctantly left the event early to make sure I had a place to sleep at night. I made sure to get a picture of the Space Needle on my way by: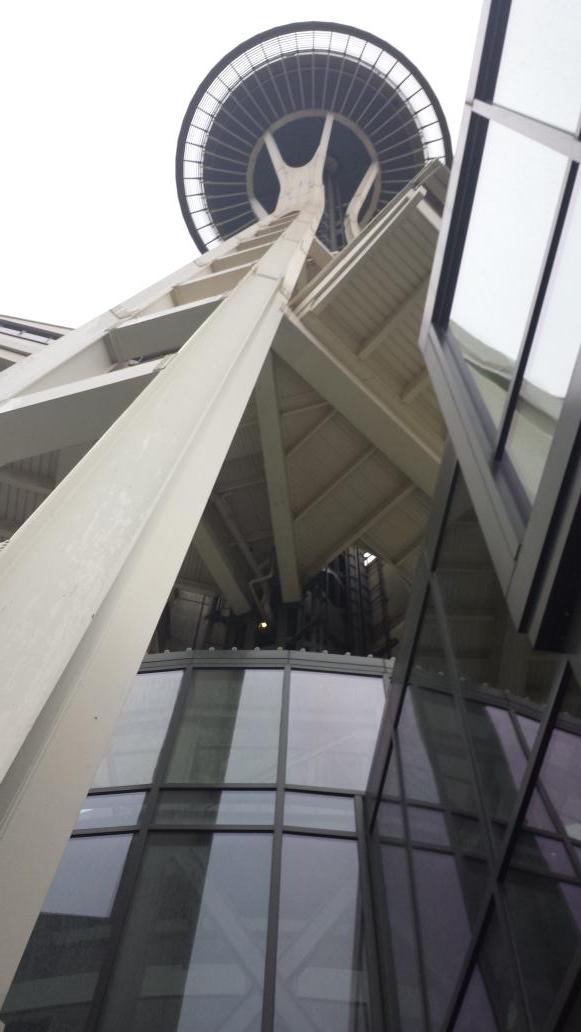 Overall, it is a fantastic, free event to get your SQL Server learning on and get ready for the main event, the PASS Summit. This is a brilliant option if you can't get your company to pay for a pre-con at the PASS Summit, and I very easily convinced several friends to attend the event (it was an easy sell for their employers, as they only had to cover an additional day of food and lodging in exchange for another full day of SQL Server training).
Many thanks to Red Gate for selecting me as a speaker. I had a blast and I look forward to attending (and hopefully speaking at) the event again next year.